The hotel industry is undergoing a radical transformation.
HotelSpaces brings key leaders together to explore this change through the lens of development, design + construction.
The things we're going to do…
Go on a Wynwood Art + Food Tour
Reconnect with Industry Friends!
Topics We're Going to Explore
How Hotels are Adapting to the WFH (Work From Hotel) Era
Modular Construction Goes Mainstream: Lessons Learned from CitizenM
Camping, Cannabis, Crypto: Meet the New Breed of Boutique
How a 100-Year-Old YMCA Becomes a 21c: A Case Study in Historic Adaptive Reuse
Building Fully Sustainable, Climate-Resilient Hotels
Designing for Diversity, Equity, Inclusion, and Accessibility
Can Automation and Robotics Solve Labor Woes?
Extended Stay Gets a Makeover
Tackling Material Costs, Supply Chain Disruptions, and Labor Challenges…Still
How Blockchain Technology Will Reshape Hospitality
The Great Outdoors – Glamping and Beyond
Health + Wellness: The New Era of Luxury
CHECK OUT highlights from
Check out photos from HotelSpaces '21!
An icon designed by famed architect Morris Lapidus in 1955, Eden Roc Miami Beach brings plenty of nostalgic glamour to the modern beachfront resort experience. The elite of Old Hollywood were charmed by the timeless style and upbeat ambiance, and for today's curious, carefree, culturally attuned guest the same still holds true at this legendary resort.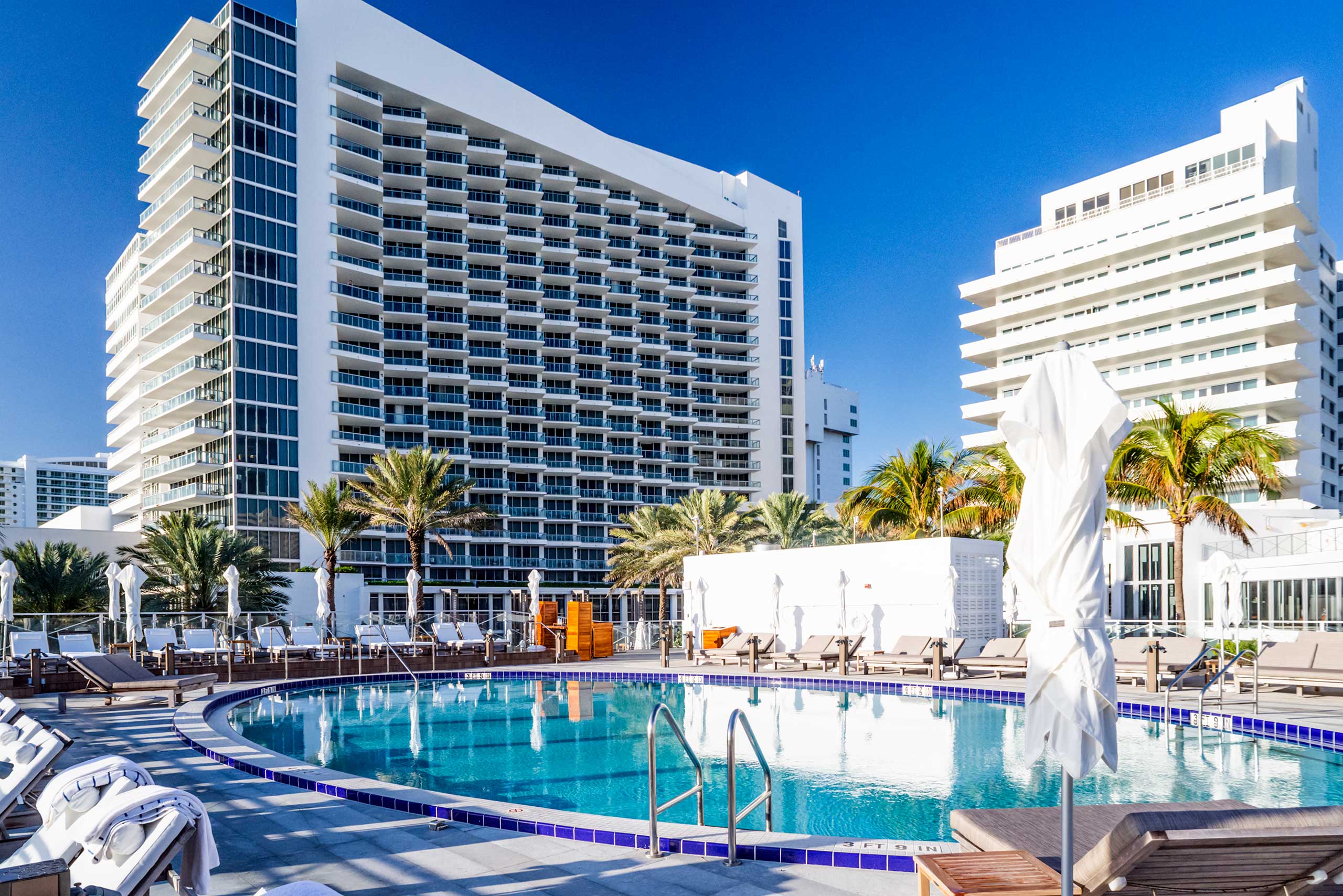 "
Excellent! I was able to meet some new industry peers and the intimacy of this event was really great."
 Corporate Vice President of Architecture & Design – Marriott Vacations 
12:00pm
Welcome!
1:00pm Catamaran Cruise
1:00pm Wynwood Art + Food Tour
6:00pm Sunset Cocktail Reception
7:00pm Dinner + Keynote on the Lawn
9:00pm Fire Pit Session
7:30am
Breakfast
8:15am State of the Industry
9:30am Sourcing Session
10:30am Innovation Talks
11:30am Sourcing Session
12:30pm MasterMind Roundtables
1:30pm Networking Lunch
2:30pm Sourcing Session
4:00pm Happy Hour AMAs
7:00pm Miami Vice Dinner Party
7:15am
Breakfast
8:00am Featured Speaker
9:15 am Sourcing Session
11:00am Bloody Mary Social
12:00pm Closing Remarks
12:30pm Goodbye Brunch
(Hotel Exec)
Qualified execs attend at no cost. The invitation includes accommodations for two nights, full meals and access to all networking excursions.
(INDUSTRY VENDOR)
Partnering with HotelSpaces is a great way to get your company in front of the best of hotel development, design, and construction leaders.
What we're doing differently:
1.
Limited to 250 attendees.
2.
A lot of outdoor programming.
3.
More time to unwind + recharge!
4.
More small group discussions.
5.
Partnering with Purell on Hygiene Protocols