OCT 27-29, 2024  |  LA QUINTA RESORT & CLUB
The hotel industry is undergoing a radical transformation.
HotelSpaces brings key leaders together to explore this change through the lens of development, design + construction.
HS '23 speakers included:
Check out who's spoken at HotelSpaces over the years…
The things we're going to do…
Reconnect with Industry Friends!
Topics we've recently explored
Managing Projects Amid Inflationary Cost Increases & Ongoing Supply Chain Delays
Citizen Modular: Lessons Learned from 15 Years of Modular Construction Experience
Making the Most of Your Renovation Investments
Lessons from the Largest Resort Development in North America
Beyond LED Lightbulbs: Industry-Leading Sustainability Initiatives
What Hotel Designers, Builders, Owners & Operators Can Learn from the Experience Economy
Designing Spaces for the Bleisure Traveler
What Does a "Luxury" Hotel Look Like in 2023?
Intimate and Carefully Curated
1.
Limited to 250 industry leaders
2.
Engage in meaningful conversations
3.
Establish genuine relationships that take your business to the next level.
CHECK OUT highlights from
"
Excellent! I was able to meet some new industry peers and the intimacy of this event was really great."
  Corporate Vice President of Architecture & Design – Marriott Vacations  
Check out photos from HotelSpaces '23!
LA QUINTA RESORT & CLUB | PALM SPRINGS, CA
La Quinta Resort & Club, a Waldorf Astoria Resort is a legendary hideaway, renowned since 1926 for its charm and serenity. This premier Palm Springs luxury resort, features a world-class Spa, PGA West golf courses, 41 pools, 21 tennis courts, eight pickleball courts, and much more.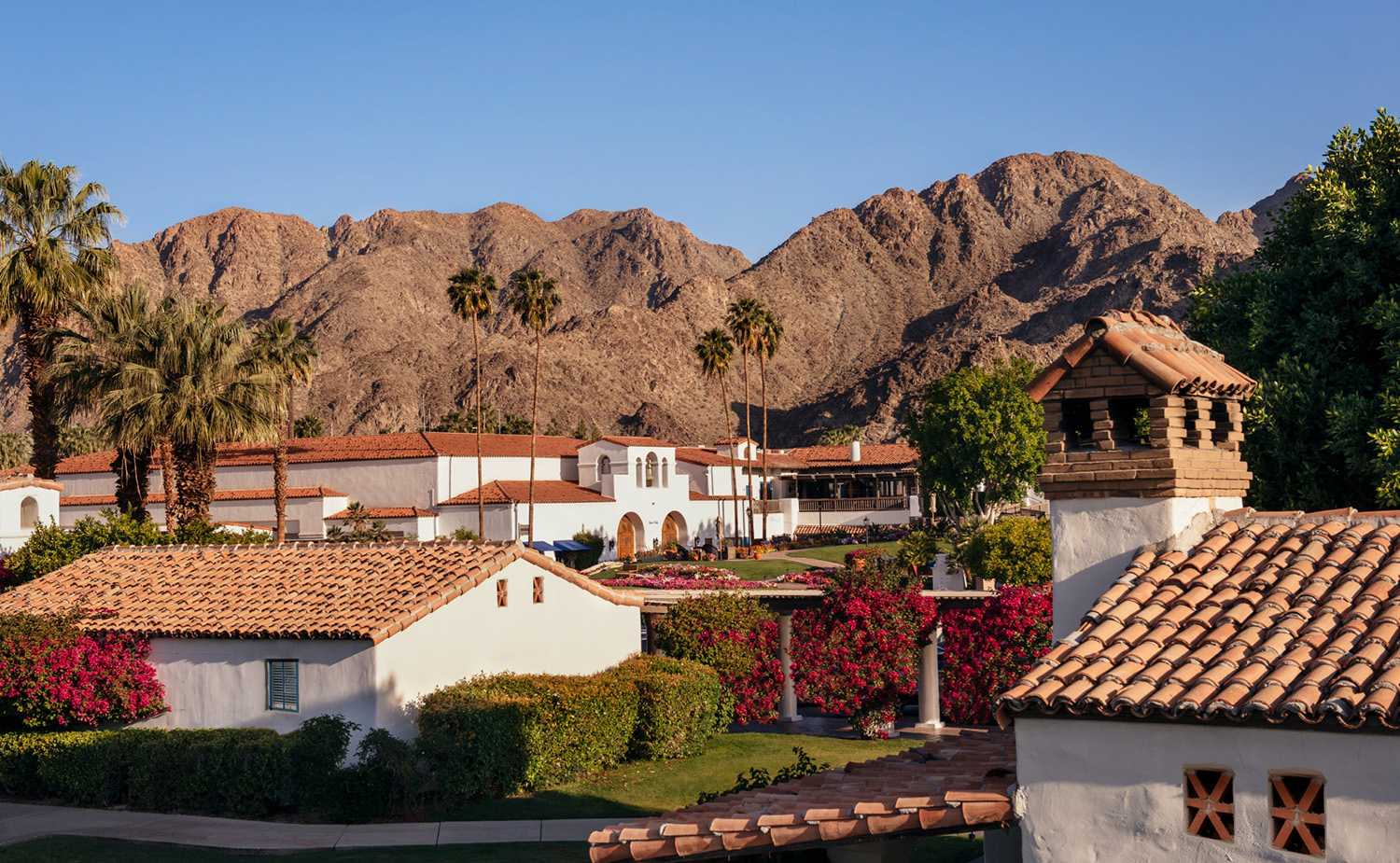 12:00pm Welcome!
1:30pm Networking Activity
6:00pm Sunset Cocktail Reception
7:00pm Dinner + Keynote
6:00am Group Fitness
7:00am Breakfast
8:00am State of the Industry
9:00am Sourcing Session
10:00am Innovation Talks
11:30am Sourcing Session
12:30pm Networking Lunch
1:30pm Innovation Talks
2:30pm Sourcing Session
4:00pm Happy Hour +
Mastermind Roundtables
7:00pm Dinner Party
7:45am Breakfast
9:00am Innovation Talks
10:00 am Sourcing Session
11:00am Mastermind Roundtables
(Bloody Mary + Mimosa Edition)
12:00pm Bon Voyage Brunch
(Hotel Exec)
Qualified execs attend at no cost. The invitation includes accommodations for two nights, full meals and access to all networking excursions.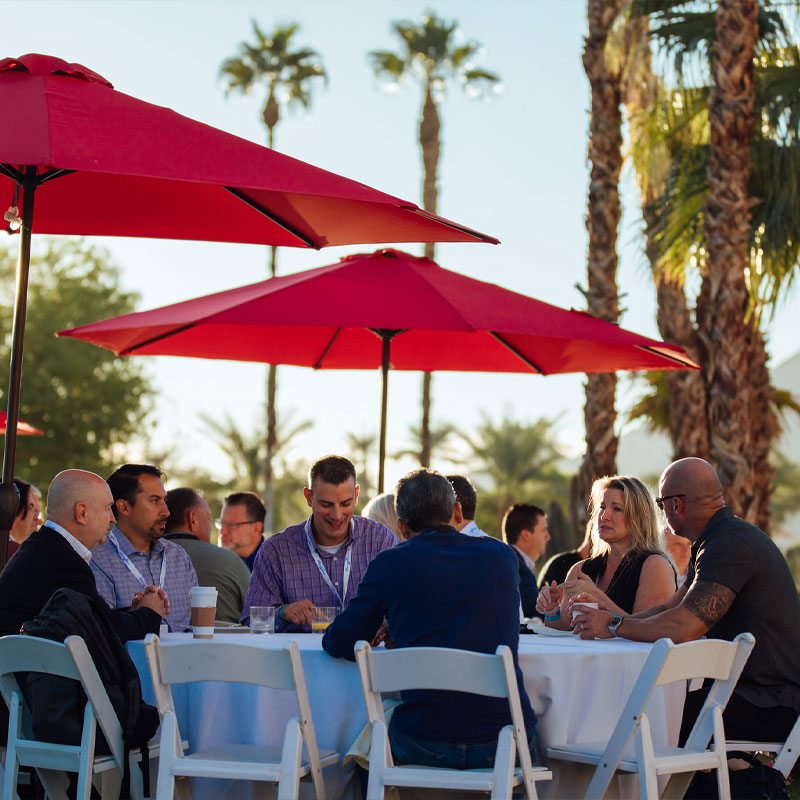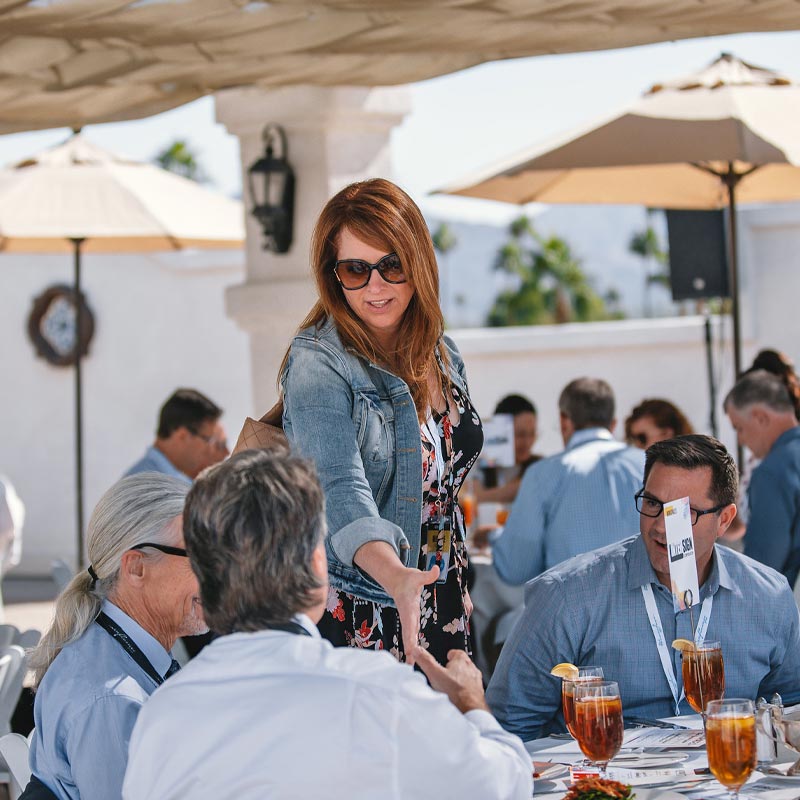 (INDUSTRY VENDOR)
Partnering with HotelSpaces is a great way to get your company in front of the best of hotel development, design, and construction leaders.
Who attends the event?
HotelSpaces is by invitation-only and open to hotel development, design and construction leaders and industry vendors.
I'm a hotel executives and would like to attend. How do I register and what's included?
Registration is complimentary for qualified executives and includes 2 nights' accommodation (Sunday and Monday), full meals (Sunday dinner – Tuesday lunch) and access to the entire program. Click here to request an invite.
I'm an industry vendor and would like to attend. How can I get involved?
Industry vendors can participate by becoming a Partner. Click here to submit a request and a member of our team will reach out shortly to discuss available options. 
What is your cancellation policy?
Registration is complimentary…what's the catch?
There is no catch, but we do require a $1 processing fee and you must agree to our cancellation policy. Please read it closely below as there are fees if you cancel within a month of the event. This is because we are committing ($$) to your accommodations, meals and activities that are non-refundable to us within a month of the event. If you have any questions please don't hesitate to ask us!
Cancellation Policy for Complimentary Registrations:
Less than 4 weeks prior to the event (September 29, 2024) – cancellations received after this date are subject to a $499 cancellation fee. Fees will be waived if a suitable replacement from your organization is sent.
Less than 1 week prior to the event (October 20, 2024) – cancellations received after this date are subject to a $999 cancellation fee. Fees will be waived if a suitable replacement from your organization is sent.
Who will be speaking?
HotelSpaces is unlike a traditional conference. The content we present at our live event includes Innovation Talks, fireside chats, and facilitated discussion groups led by provocative thought leaders from outside and inside the industry. For the developing list, click here.
Can my spouse attend the events?
Your spouse is welcome to come along with you and enjoy the resort while you are at the event. You can register your spouse to attend the Monday night party once our Attendee portal is open. If space allows, we will open up the Sunday networking events to spouses the week prior to the event. Guest fees apply for both.
What is the dress code?
The entire event is casual (no suit or jacket required). We recommend bringing a sweater or light jacket for evening outdoor events and sessions that take place inside air-conditioned ballrooms.