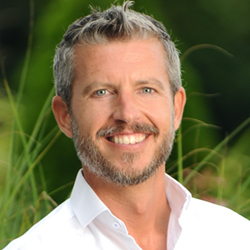 Ben Calleja
Founder & CXO
Livit Design
Benjamin thrives in innovation, creativity, and growth; a true entrepreneur with a global experience in managing different roles as top executive in companies of different scales.
– Founder & Chief Experience Officer of Livit Design, the largest F&B strategic design company focused on improving brand's performance through guest experience design and operational efficiency in the hospitality industry. Active in more than 50 countries, a Livit design experience opens every 8 hours somewhere in the world.
– Co-Founder of Fast Fine Restaurant Group, a disruptive Los Angeles- and Sweden-based lifestyle hospitality company with a growing portfolio of restaurants, marking the birth of "Fast Fine," a new segment disrupting the global F&B industry.
– Partner of Passionality Group, a strategic consulting firm which cultivates hospitality concepts responsibly and profitably by providing specialized and relevant business expertise through advisory or consulting services and – where applicable – seed investments in exchange for compelling returns on invested capital.
On top of his two Master of Architecture degrees and being a registered architect in Europe, Benjamin is considered an international expert in hospitality, design, and innovation. Passionate about sharing his knowledge and expertise, Benjamin is a frequent and renowned keynote speaker at several conferences, industry events, and masters around the world.