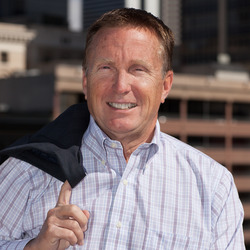 Brad Robinette
SVP, Special Projects
Sage Hospitality Group
Brad Robinette is the Senior Vice President of Special Projects for Sage, where he collaborates with leaders at all levels of the organization on key initiatives that drive our organization. Brad was instrumental in guiding Sage through the pandemic by spearheading our Sage Forward program and is currently deeply embedded in the development of the company's ESG initiatives.
Brad joined Sage in 2002 and was responsible for leading Sage's revenue growth services, overseeing strategic initiatives for property sales and marketing, revenue management and public relations. He additionally held the role of Senior Vice President of Transitions and New Business, where he led development on new business and oversaw the transition of all new hotel properties into the Sage portfolio.
Prior to joining Sage, he was with Marriott International for 25 years, where he served in many roles including as Vice President of Market Management for Marriott, overseeing 52 hotels across seven brands in Colorado, 21 management franchise companies and providing development support for 23 hotels over the course of three years.
A graduate of Georgia Southern University, Brad is a former Chairman of the Board of Directors of Visit Denver, served as Chairman of the Colorado Convention Center expansion fundraising committee, and was a member of the Mayor's task force for the expansion of the Colorado Convention Center.