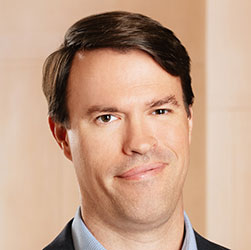 Brett Cimorelli
VP, Construction & Development Services
Omni Hotels & Resorts
Brett Cimorelli is the Vice President of Construction and Development Services for Omni Hotels & Resorts. In this role, Cimorelli is responsible for all new construction and renovations for Omni Hotels.
Brett currently oversees the construction and development of a ground-up resort in Punta de Mita, Mexico, the expansion of the Omni Fort Worth Hotel, and the reimagination of the Omni Homestead in Hot Springs, VA and the Omni La Costa in Carlsbad, CA.
Under Brett's leadership, his team has successfully completed other new build projects, including the Omni PGA Frisco Resort; the Omni Tempe @ ASU; the Omni Nashville Hotel; the Omni Frisco Hotel as part of the Dallas Cowboys World Headquarters; the Omni Louisville Hotel & The Residences at Omni Louisville; the Omni Hotel at The Battery Atlanta, a joint venture with the Atlanta Braves; the Omni OKC Hotel; and the Omni Boston Hotel at the Seaport, a joint venture with the Davis Companies.