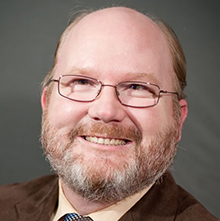 Bruce Ford
Senior Vice President
LODGING ECONOMETRICS
PREVIOUS SPEAKER PAGE
Bruce Ford was a featured speaker at HotelSpaces '16.
Bruce is a recognized expert in lodging market intelligence and development trends, with in-depth knowledge of global markets and brands. Since 1995 he has collaborated with most of LE's global client base and has helped them develop sales strategies and market penetration programs necessary for their success.
Bruce identifies new construction and product replacement opportunities for vendors looking to increase their product distribution in the lodging industry and improve their market share, and new construction and potential brand conversion opportunities for franchise companies looking to accelerate their brand growth.
Bruce is a featured speaker on global real estate trends at several industry conferences worldwide, including the Annual Lodging Conference in Phoenix, AZ, the International Hotel Investment Forum in Berlin, Germany, and the NYU Investment Conference in New York. In the past year alone he has appeared as an industry expert on six different development and real estate panels, in four different regions of the world. In addition, he has served on the Allied Member Executive Committee within the American Hotel & Lodging Association (AH&LA) and is a member of America's Lodging Investment Summit (ALIS) committee where he plays a role in the selection of the "Development Project of the Year" award singling out the most outstanding achievement in hotel construction and design in the country.