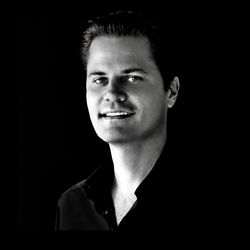 Christian Glauser Benz
VP, Development
Dream Hotels
Christian Glauser Benz is the Vice President of Development for Dream Hotels, a leading lifestyle boutique brand recently acquired by Hyatt Hotels, where he heads up the company's growth across all regions with a focus to the US, Latin America, and the Caribbean.
Dream Hotel properties are known for their progressive design and vibrant dining and nightlife offering. They boast unique and authentic hospitality experiences built on inventive activations and design-savvy spaces that inspire creativity and act as social hubs for guests as well as local communities. The company is known around the world for leading the lifestyle hospitality segment by pushing the boundaries of guest experiences and redefining the entertainment trends from the industry.
With 12 properties currently open and 23 new ones nearing completion or under development, including Dream Las Vegas, Dream Miami, Dream Doha, and Dream Frisco, the Dream Hotels is today one of the fastest-growing lifestyle hospitality brands in the United States.
The acquisition of Dream Hotels by Hyatt is a testament to the remarkable evolution of the brand giving Dream Hotel guests and owners full access to Hyatt's global distribution channels and World of Hyatt loyalty program.