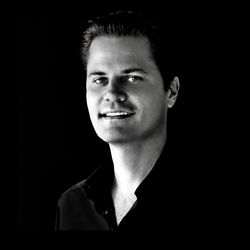 Christian Glauser Benz
SVP, Development & Acquisitions
Dream Hotel Group
Christian Glauser Benz is the Senior Vice President of Development & Acquisitions for the Dream Hotel Group where he heads up the company's growth across all regions with a focus to the US, Latin America and the Caribbean.
Dream Hotel Group has a with a rich 30-year history of developing, owning, and managing properties in some of the world's most highly competitive hotel environments, including New York, Los Angeles, Miami, Bangkok, and most recently Nashville. Home to its Dream Hotels By Dream Hotel Group, The Chatwal, and Unscripted Hotels brands, Dream Hotel Group encompasses three business lines: Proprietary Brands, Hotel Management, and Dining and Nightlife. The company is known around the world for leading the lifestyle hospitality segment by pushing the boundaries of guest experiences and redefining the entertainment trends from the industry.
With 19 properties currently open and 22 new ones nearing completion and under development, including Dream Las Vegas, Dream Miami, Dream Doha, and Dream Frisco, the Dream Hotel Group is today one of the fastest-growing lifestyle hospitality groups in the United States.
Originally from Switzerland, Christian has held key positions in the past with industry leaders such as JLL's Hospitality Group where he was the VP for the West Coast US & Hawaii. He holds degrees from Tulane, Columbia, and a Masters in Finance from the University of Geneva, Switzerland.