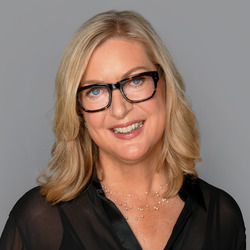 Christina Zimmer
SVP, Design
Highgate
Christina Zimmer, AIA, is an industry-leading architect, designer, and hospitality expert. As Highgate's Senior Vice President of Design, Christina is responsible for bringing independent hotels to life – from concept to completion. Since joining Highgate in 2016, Christina has overseen the design of Highgate's most complex projects, including The Newbury Boston, Scottsdale Plaza Hotel, Pacific Edge Hotel, and Monterey Tides Hotel.
Prior to joining Highgate, Christina was Senior Vice President of Design & Construction at Ian Schrager Company, working on world-class projects such as Public New York and Edition West Hollywood. Before Ian Schrager, she was a Principal at Stonehill Taylor Architects, one of the industry's most prominent architecture and design firms. Many of Christina's projects have won various design awards, including Gold Keys for The Refinery Hotel, The St. Regis New York, and The NoMad Hotels.
Christina is originally from Louisiana but has called Brooklyn home for 23 years. Before settling down in New York City, she took time to explore and pursue an independent European Art and Architecture continuing education. With family still in Denmark, she maintains a rusty ability to speak Danish.