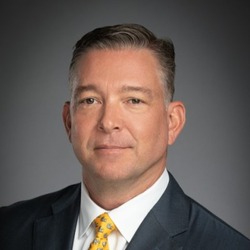 Dan Hansen
Global Head of Brand, Hyatt Studios
Hyatt
Dan Hansen is the Global Head of Brand for Hyatt Studios, a new developer-driven, upper-midscale extended-stay product from Hyatt. He previously served as the Chairman, President, and Chief Executive Officer of Summit Hotel Properties from the IPO in 2011 until his retirement in 2021.
Additionally, he has served on the Board of the American Hotel & Lodging Association (AHLA) and was a trustee of the AHLA Foundation and on advisory councils of multiple hotel brands.
Prior to joining Summit Group, Dan spent 11 years with Merrill Lynch in various leadership positions culminating as a Vice President and Regional Sales Manager in the Texas Mid-South Region.
Dan was recognized by Institutional Investor magazine as a top small-cap executive in 2017. In 2018, he received the EYEntrepreneur Of The Year award in the South Texas region.
Dan graduated from South Dakota State University with a B.A. in Economics.