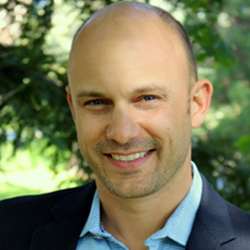 Dane Patunoff
Director, Development & Construction
KHP Capital Partners
PREVIOUS SPEAKER PAGE
Dane Patunoff was a featured speaker at HotelSpaces '17. 
Dane Patunoff serves as a Director of Development & Construction at KHP Capital Partners. Previously, he served as Director of Development & Construction for Kimpton Hotels & Restaurants. Prior to his time at Kimpton, Dane worked with Jones Lang LaSalle as a Senior Project Manager and has been in the Hospitality Industry for the past 12 years.
Dane has a Master's Degree in Construction Management from Colorado State University, a Certificate in Hotel Real Estate Investments and Asset Management, and a BS in Interdisciplinary Engineering & Management from Clarkson University. He is a LEED Accredited Professional and holds a specialty designation for the Building Design & Construction rating system.