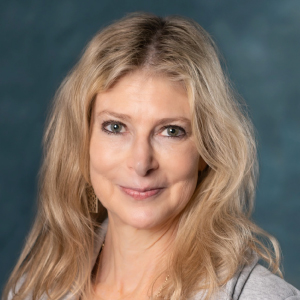 Darcy Troy-Pollack
VP, Immersive Experiences & Content Partnerships
MGM Resorts
A 30-year veteran of location-based and retail entertainment, Darcy Troy-Pollack is responsible for bringing the best in experiential entertainment to MGMR resorts around the world. Darcy leads creative for the group, giving her a unique vantage point to witness the astonishing speed of evolution in the immersive world.
Prior to MGMR, Darcy was at Walt Disney Imagineering, where she played a key role in launching a "New Experiences" group focused on projects in emerging spaces, imagining how Disney might look in physical spaces outside the parks.
Darcy got her start in the experience economy in the early '90s: she was one of the first people hired into Sony Retail Entertainment, a group created by Sony to enter the nascent world of location-based entertainment. In this role, Darcy helped drive the development of one of the first contemporary urban entertainment centres – Metreon – and played an active role in the creative development of Sony's centres in Berlin and Tokyo.