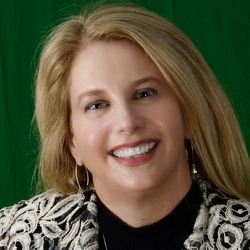 Gabriele Lawrence
Senior Director, Construction & Capital Projects
Flynn Properties
Raised in Germany and on the Hawaiian Islands, Gabriele Lawrence found herself drawn to her father's work as a GM of resorts. She was literally surrounded by hospitality 365 days a year. After getting a bachelor's degree in hotel management at UNLV, she was hired by ITT Sheraton and seemingly destined to follow in her father's footsteps as a general manager.
But when a project manager position serendipitously opened up before the latest slate of renovations were complete, Sheraton turned to Lawrence, who was completing the corporate training program at the Sheraton Denver Airport Hotel at the time. She was just 22. So, of course, she took the job. After six months of it, project management was in her blood.
Gabriele loves being part of creating wonderful new spaces for guests to enjoy. It melds both sides of her personality: the creative and the analytical. Having an MBA from Pepperdine University doesn't hurt either. And, 20 years later, Gabriele is still doing just that as Senior Director of Construction & Capital Projects for Flynn, focused on both unique luxury properties under Auberge Collection as well as premium-branded, select-service hotels under the Hilton and Marriott flags located throughout the U.S. and Mexico.