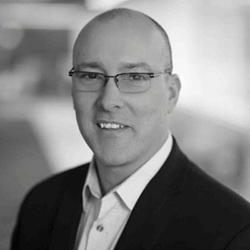 John Hogan
Vice President of Design and Project Management (Full Service Core Brands)
Marriott
PREVIOUS SPEAKER PAGE
John Hogan was a featured speaker at HotelSpaces.
John Hogan, Vice President of Design and Project Management, the Americas Full Service Core Brands for Marriott Global Design Americas, leads design and project management teams, ensuring successful execution of full-service hotel projects from the initial planning stages through opening.
John brings extensive design and project management experience to his position. During his 21 years with Marriott International, he has overseen the design and opening of more than 75 hotels, 75 Senior Living Service facilities, and was a key contributor to the domestic CapEx program. Through his passion for design and his commitment to delivering project excellence, he has proven to be a valuable resource to the owners, operators, and his team.
John holds an Architecture degree from the New York Institute of Technology and is a licensed architect in Maryland, Delaware, and New York.