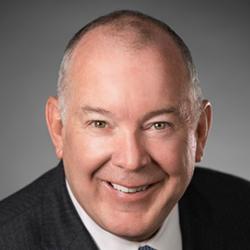 John Leary
Vice President of Project Management
Park Hotels & Resorts
PREVIOUS SPEAKER PAGE
John Leary was a featured speaker at HotelSpaces '17 & '18.
John Leary is the Vice President of Project Management for Park Hotels and Resorts, the second largest hospitality REIT in the world. He is responsible for oversight of capital projects in Park's diverse portfolio of iconic and market leading hotels and resorts.
Prior to assuming the executive role at Park in January of 2017 he was responsible for the execution of capital projects at Hilton Worldwide during a period of robust reorganization and unprecedented growth.
Mr. Leary is a seasoned executive with over 35 years experience in hotel design and construction. Prior to joining Hilton he served as Senior Vice President of Design and Construction for Marriott International from 2001 to 2009.