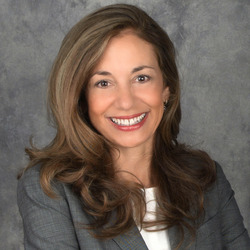 Laurie Woliung
Sr. Director, Global Design, US & Canada
Marriott
Laurie is currently part of the senior leadership team for Marriott Select Brands leading Design and Project Management, Global Design US and Canada. Laurie and her team of creatives collaborate with brand, development, and operations throughout the review process for the Distinctive Lifestyle Brands. AC, Aloft, Element, and Moxy Hotels have become frontrunners in the lifestyle upscale arena, and her team ensures that owners and consultants maintain brand standards and support brand design strategy.
Laurie recently established the Marriott Global Design Sustainability Council in support of the company's Serve 360 mission to educate and communicate the dedication to sustainability within the hospitality industry. Previously at Marriott, she directed the internal design group executing Interior Design + Architecture for Marriott full-service brands, a program focused on delivering guest-focused design solutions exemplifying full-service design pillars.
Prior to joining Marriott, Laurie served as Director of Hospitality – Interior Design at BBGM Washington, DC, and Senior Director of Strategic Partnerships at Choice Hotels. Her wealth of design and business expertise is also influenced from a 12-year tenure as owner of a design and construction firm and a ten-year academic commitment as a design educator at the college level. Laurie has enjoyed over 20 years of involvement with NEWH – The Hospitality Industry Network, dedicated to scholarships, education, leadership development, and the recognition of excellence.