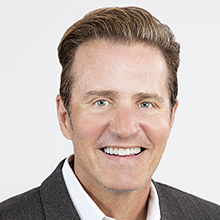 Lee Peterson
EVP, Brand, Strategy & Design
WD Partners
PREVIOUS SPEAKER PAGE
Lee Peterson was a featured speaker at HotelSpaces '16.
Lee has more than 34 years of collective experience as a retailer, a strategist and as a leader in branding and design. He brings an innovative approach to strategic assessment and brand development by understanding cultural trends, consumer demographics, and buying behavior across multiple industries. Lee offers a well-rounded and informed approach to designing customer-focused retail and restaurant prototypes, and believes stores must perform for the retailers, as well as the consumers.
Lee's list of nationally recognized clients include: Eddie Bauer, Samsung, CVS, New Balance, LensCrafters and Macy's. At WD Partners, he leads a group of designers working on branded prototype development for Best Buy, Gatorade, Arby's, Wendy's, PepsiCo., Whole Foods, Stop & Shop, Walmart, Yum! Brands, Benihana, The Home Depot, and E-Mart in Korea.
He has been quoted and featured in The Washington Post, Fast Company, RetailWire, Bloomberg, Forbes and The New York Times, as well as key trade magazines such as Brandweek, Chain Leader, QSR Magazine, Restaurants & Institutions, Nation's Restaurant News, and Chain Store Age. Lee has also presented at numerous industry conferences including IRDC, EuroShop and NRF.