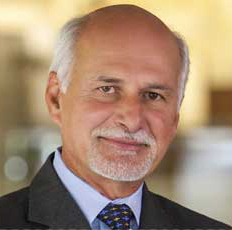 Lenny Jachimowicz
Global Vice President, Operations, Engineering & Guest Experience (Former)
Marriott
PREVIOUS SPEAKER PAGE
Lenny Jachimowicz was a featured speaker at HotelSpaces '17.
 Lenny is a senior executive with 45 years of experience whose career began with Marriott in 1972 at the 750-room Philadelphia City Line Marriott Hotel. Marriott had less than 20 hotels when Lenny started as a maintenance helper in Philadelphia and through the years worked his way to Director of Engineering. In 1984, Lenny accepted the position of Regional Director for New England and oversaw 13 Full-Service hotels. Shortly after accepting the regional position New York was added to his responsibilities, bringing the number of Full-Service hotels under his direction to 27. He stayed in the regional position for 6 years, and in 1989 became Division Director of Engineering for the Courtyard Brand, which was growing at 40 new builds per year.
By the end of 1996, Lenny was promoted to Vice President of Engineering for Marriott's Select Service and Extended Stay Brands. Four years later he was promoted again to Vice President of Engineering for North America. Lenny restructured the Engineering organization reducing costs while improving energy conservation, preventative maintenance, asset protection and human capital development.
In 2009 he was selected to lead the Engineering and Facilities Management Group for Marriott as Global Vice President. As business continued to grow in 2014, he was asked to take on more responsibility and assumed a leadership role for Guest Experience.
Within a few months of adding Guest Experience, Lenny stepped outside his comfort zone to accept the role of developing and deploying the next generation "in-room entertainment" project where he manages a team of IT and Digital professionals. Within 2 years, under Lenny's leadership, the project was a huge success exceeding all expectation and becoming a leader in the hospitality industry.
Lenny and his team provided business planning, strategy, governance, and operations support to over 6000 hotels across 31 Brands in 120 countries. After 45 years, Lenny retired from Marriott in July 2017 but continues to thrive on the ever-changing hospitality business and gets enjoyment from developing future leaders, building global platforms and solving complex business problems.
He has sat for two terms on the Board of Building Owners and Managers Institute (BOMI) International, currently sits on the Advisory Board for Direct TV and GuesTek and is a 2005 graduate of Marriott's Executive Development Program. He has been invited by several organizations to speak globally about his career success, which he describes as "moving from the boiler room to the boardroom".