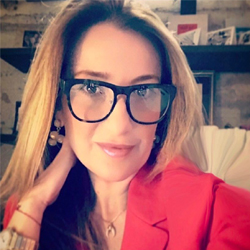 Nile Tuzun
Creative Director of Design and Branding
Alterra International
PREVIOUS SPEAKER PAGE
Nile Tuzun was a featured speaker at HotelSpaces '17. 
Nile Tuzun, an entrepreneur, a highly accomplished hospitality design and development executive, an award winning photographer, a creative director, an art advocate, and a citizen of the world, has developed a solid reputation for uncompromising excellence in the world of international hospitality design over the past 17 years. Nile's work has influenced and raised the bar for the hotel, spa, residential mixed-use and commercial experience worldwide first as a hospitality designer at WATG and then as Director of Design and Construction for the Americas at Fairmont Raffles Hotels International, later, as Director of Business Development for Puccini Group and now, as Creative Director of Design and Branding for Alterra International. As the Director of Design and Branding for Alterra International, Nile creates and develops overall design and branding concepts and provide creative leadership to multiple design teams including architects, interior designer and brand strategists through all phases of projects and a variety of project types including hospitality, residential, mixed use and creative commercial office space.
Currently, Nile is working on a 274 key dual branded Marriott Hotel in Dallas and 238 unit residences in Dallas and another 550,000 sf mixed use project in St. Louis, Missouri.