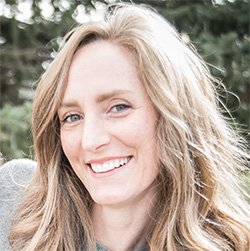 Rebecca Lunceford
AVP, Design + Development Services
Two Roads Hospitality
PREVIOUS SPEAKER PAGE
Rebecca Lunceford was a featured speaker at HotelSpaces '17.
As a member of the Design + Development Services team at Two Roads Hospitality, Rebecca Lunceford works closely with Ownership teams providing Technical Services for hotel development projects. This role includes coordinating direction on initial phases of hotel development including repositioning and branding, review of comp sets, development of the vision, reference to Design Guidelines, outlining a design direction, program and scope, advising on conceptual budgets and consultant selection. As the project progresses, Rebecca stays intimately involved in all details – reviewing and advising on design and construction documents, budgets and schedules, overseeing OS&E selection and FF&E specifications. Involvement continues through project construction to the turnover of the property to the operations team.
Rebecca also provides project management for renovation projects by working directly with architects, interior designers and landscape architects to bring the vision for a renovated hotel to life. Renovations at Two Roads Hospitality are approached with two goals in mind: to enhance the guest experience and increase asset value. Each property is approached as an authentic one-of-a-kind experience that incorporates history and regional identity to create a unique hotel identity.
Rebecca's background in design and finance are a perfect combination to prepare her for creating visions, setting expectations and budgets which maximize the investment. These steps ensure that all projects are market-specific, budget appropriate and are key to achieving the type of design that sets Two Roads Hospitality apart. Before joining Two Roads Hospitality, Rebecca worked in hospitality purchasing and architectural construction management.