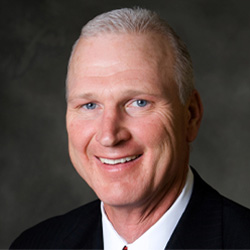 Roger Bloss
Founder & CEO
Alternative Hospitality
Roger Bloss has more than 40 years of experience in the hospitality industry. After serving in executive positions with several major hotel franchise companies, Bloss founded Vantage Hospitality Group in 1996 and acquired its first hotel.
Bloss' vision was to develop a national hotel chain based on an innovative membership model. Entering an industry with over 80 well-established legacy hotel brands, he was confident that his approach would reinvent the hospitality branding industry and change the way franchises were operated.
Since launching Americas Best Value Inn in 1999, the limited-service brand has grown from two to over 1,000 properties and more than 65,000 guest rooms in North America, making it the 10th largest hotel chain in the world.
Under Bloss' leadership, Vantage became a Top 10 Hotel Company with over 1,200 global properties and the only hotel company to be ranked eight consecutive years on the prestigious Inc. 500/500 List of Fastest Growing Companies.
Today, Bloss continues to drive change to the hospitality and cannabis landscape as CEO of
Alternative Hospitality. Through a joint venture with Coachillin' Holdings, LLC, Bloss is in development of the first structured cannabis wellness hospitality offering featuring an entertainment complex comprised of music, education, and exploration. What culminates is a first-of-its-kind resort integrated with an immersive amphitheater. The groundbreaking upper-midscale lodging experience takes a holistic approach to the responsible enjoyment of cannabis products through locally inspired touches, passionate service, and a sustainable, thoughtful design.
Bloss' pioneering vision has earned him many industry accolades, including two-time winner of Lodging Magazine's "Innovator of the Year;" HSMAI's "Top 25 Extraordinary Minds in Sales and Marketing;" an exclusive video on CNBC in which correspondent, Darren Rovell, stated that Vantage is one of the "fairest franchises" in the industry; and numerous national advertising and marketing awards.