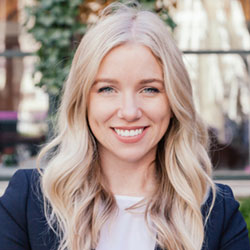 Sophie Wilkinson
Head of Design & Construction
Common
PREVIOUS SPEAKER PAGE
Sophie Wilkinson was a featured speaker at HotelSpaces '18. Read a summary of her session here. 
Sophie Wilkinson is the Head of Design and Construction at Common, the nation's leading residential and coliving brand, enhancing the quality of living for members and value of real estate for partners through convenience and community. Since joining the company in it's founding year, Sophie has overseen every detail in designing and building the 650 rooms over 20 homes in Common's portfolio — from real estate partnerships, to data-driven architectural layouts, to efficient construction, and purposeful interior decoration and brand — meeting the needs of modern renters across the country. Today she serves as an executive of the company, managing a diverse team of design experts having opened Common homes in New York, Washington D.C, Chicago, San Francisco, and Seattle.
Prior to her work at Common, Sophie spent 10 years in design and construction, which took her around the world. She led the construction of a number of luxury retail stores across America – including Apple Upper East Side flagship store and Harman's first flagship store in Manhattan. In 2011, she project managed The Darling Hotel's penthouse suites in Sydney, Australia.
Sophie lives in Williamsburg, NY, with her husband and son and travels back to her homeland, Australia, regularly.