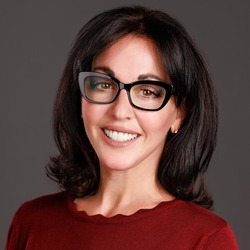 Tiffany Cooper
Chief Development Officer
Aimbridge Hospitality
Tiffany Cooper is Chief Development Officer – Americas & Caribbean at Aimbridge Hospitality. Tiffany leads the deal teams and implements plans that support the company's strategic vision of growing its portfolio mix and global footprint across the U.S., Latin America, and the Caribbean. Most recently, Tiffany was Head of Development, North American & Caribbean for Kimpton Hotels & Restaurants.
For nearly three decades, Tiffany has held senior positions in sales and marketing, operations, and development at leading global hotel companies, including Marriott International where she led full service and luxury hotel development activities and managing property sales teams. Tiffany also led development opportunities for the Western U.S. for Starwood Hotels and Resorts' real estate development group prior to its merger with Marriott.
Tiffany received her undergraduate degree from California State University, with a focus on Communications and Journalism, and postgraduate at Johnson & Wales University where she received a Master of Business Administration, Summa Cum Laude. Tiffany also has a Hotel Real Estate Investments and Asset Management Certificate, Hospitality Administration/Management from Cornell University.