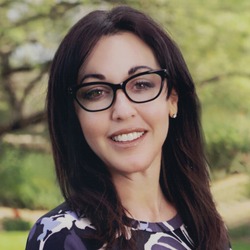 Tiffany Cooper
Head of Development
Kimpton
Tiffany Cooper is Head of Development, North American & Caribbean for Kimpton Hotels & Restaurants and is responsible for delivering growth to the Kimpton brand by expanding its development pipeline and footprint through conversions, adaptive reuse, and new-build hotel projects. A 28-year hospitality industry veteran, Tiffany has risen through positions in sales and marketing, operations, and development at leading global hotel companies.
Before returning to Kimpton in 2018, she led Marriott International's full service and luxury hotel development activities. Prior to its merger with Marriott, Tiffany was a member of Starwood Hotels and Resorts' real estate development group, and managed property sales teams in an earlier role.
Tiffany began her hospitality career with Kimpton in sales and marketing and hotel operations positions in 1995. Tiffany holds a BA in Communications & Public Relations from California State University, Hayward (now California State University, East Bay), and an MBA from Johnson & Wales University.